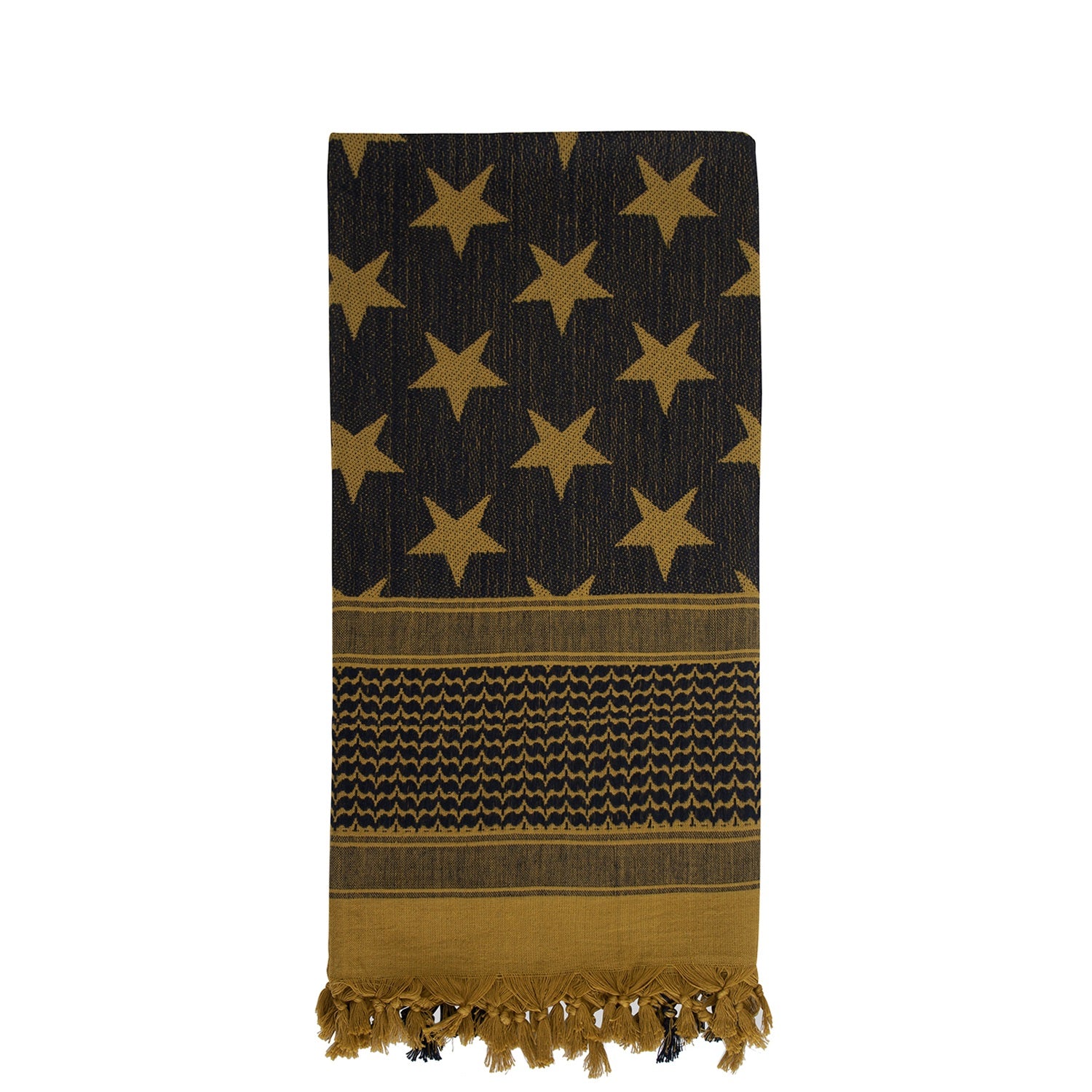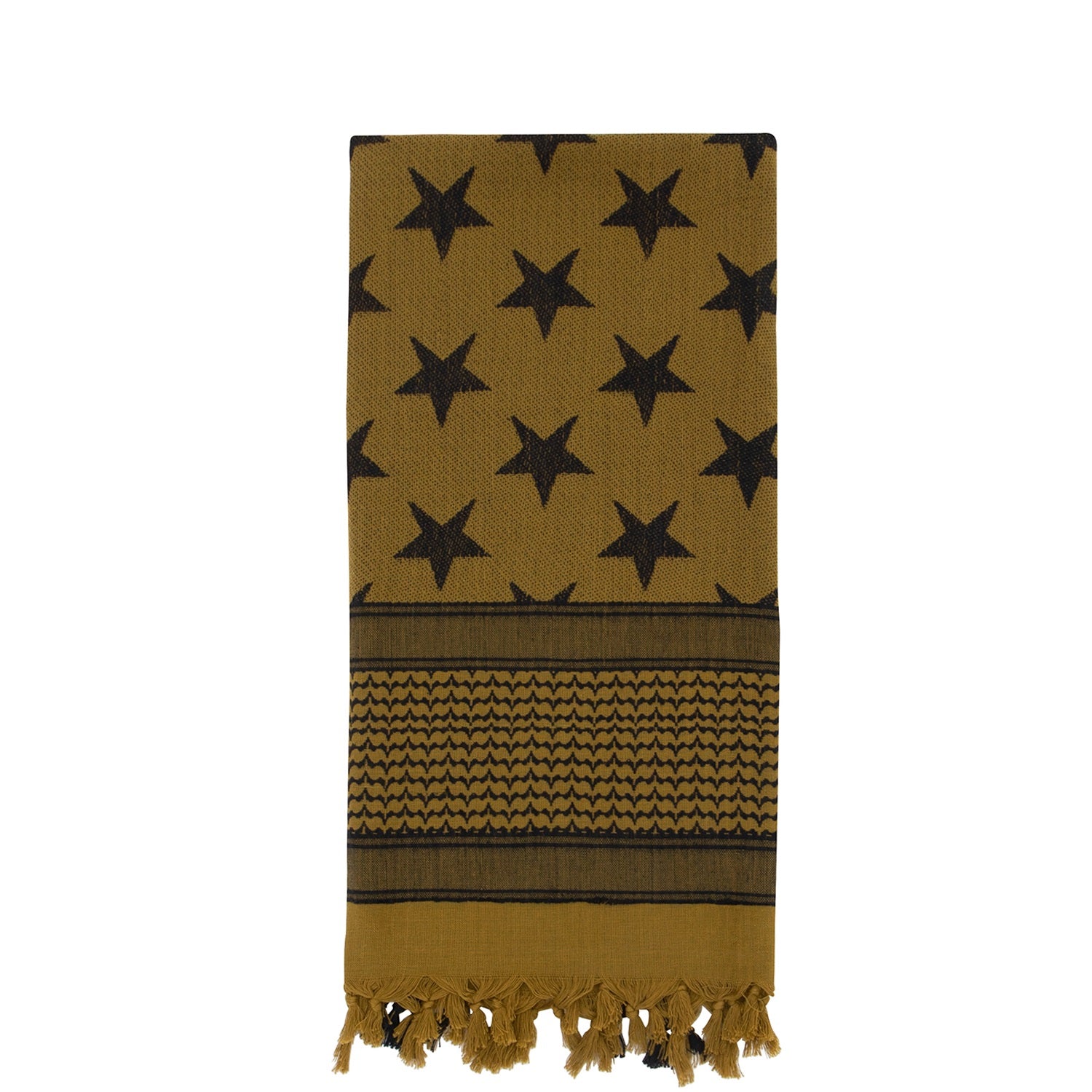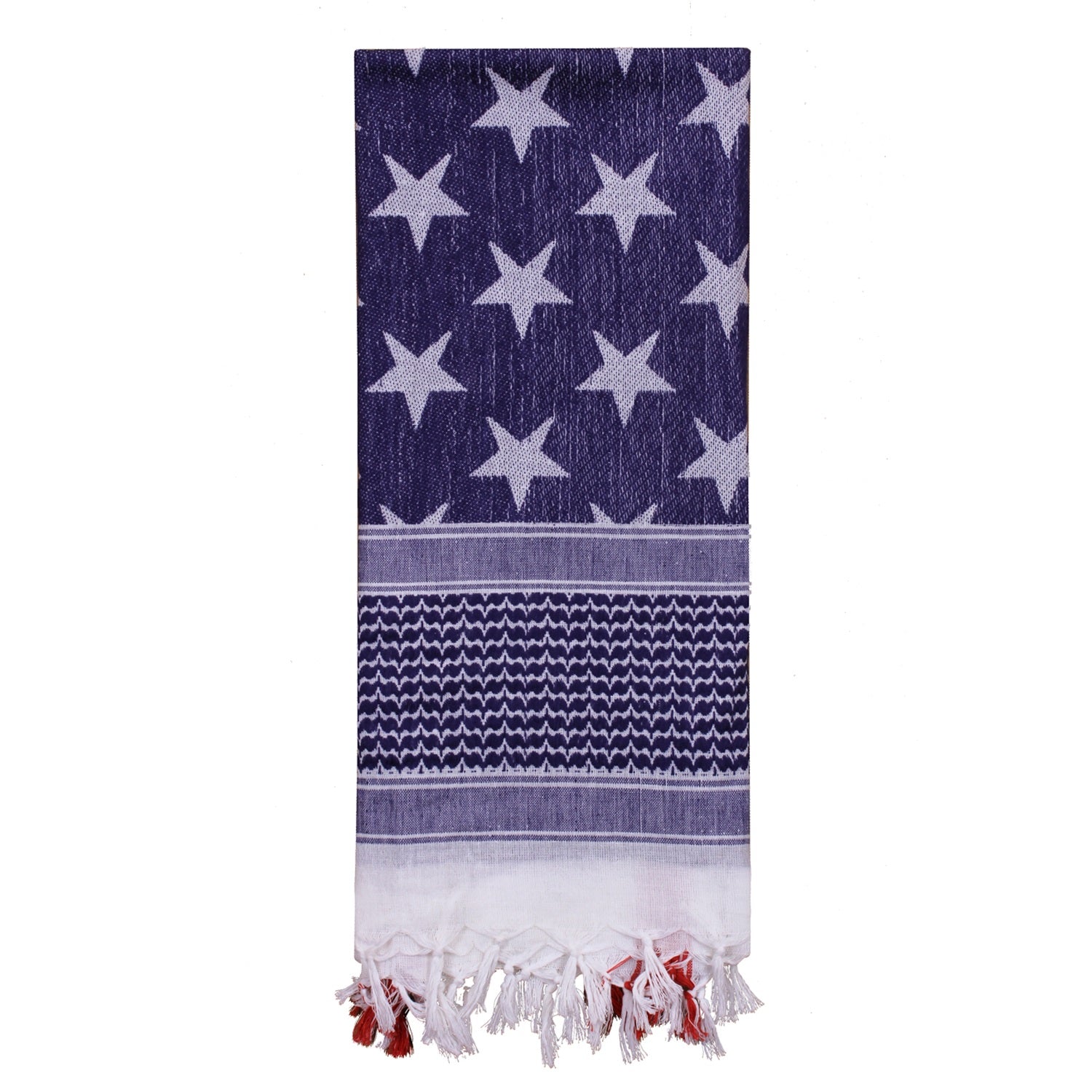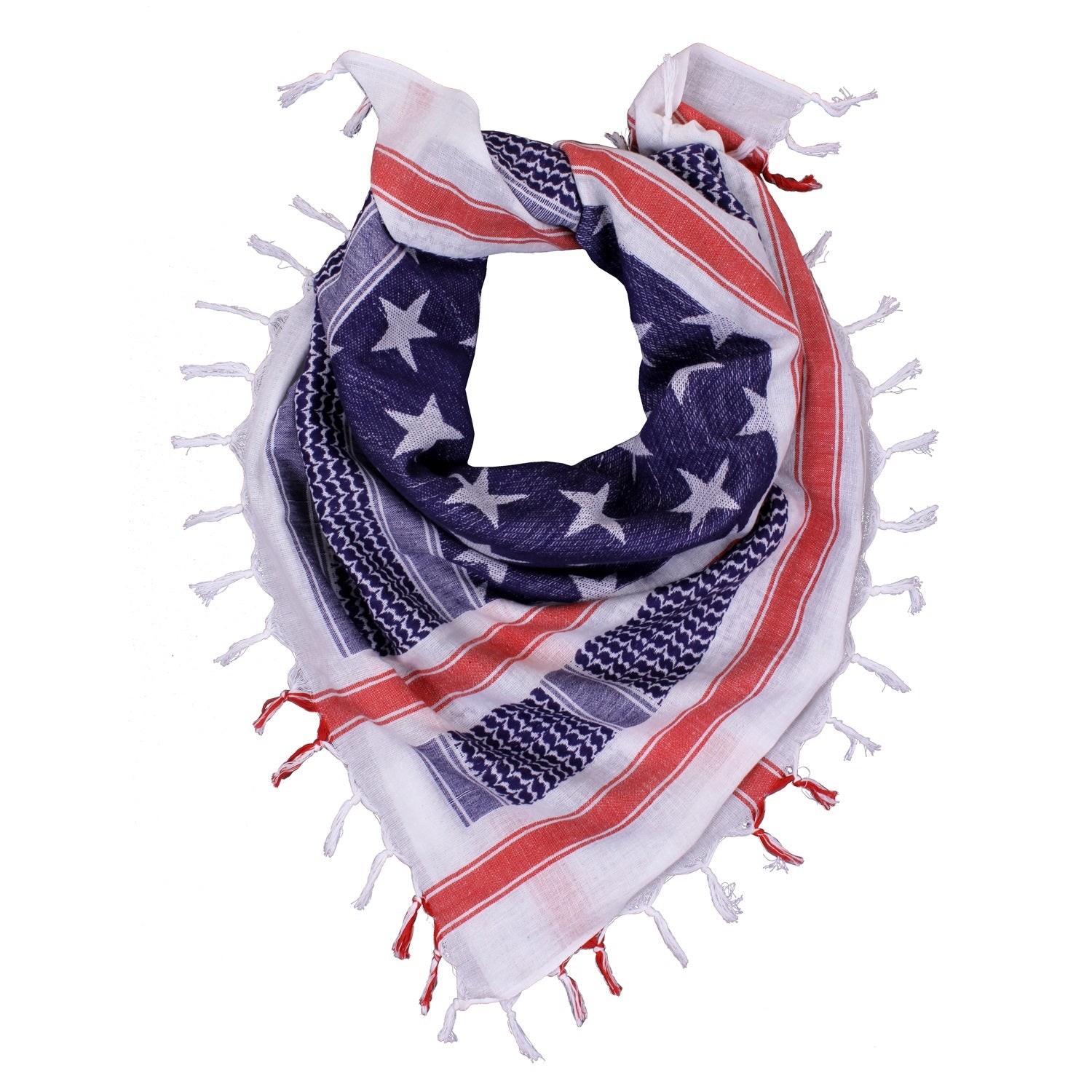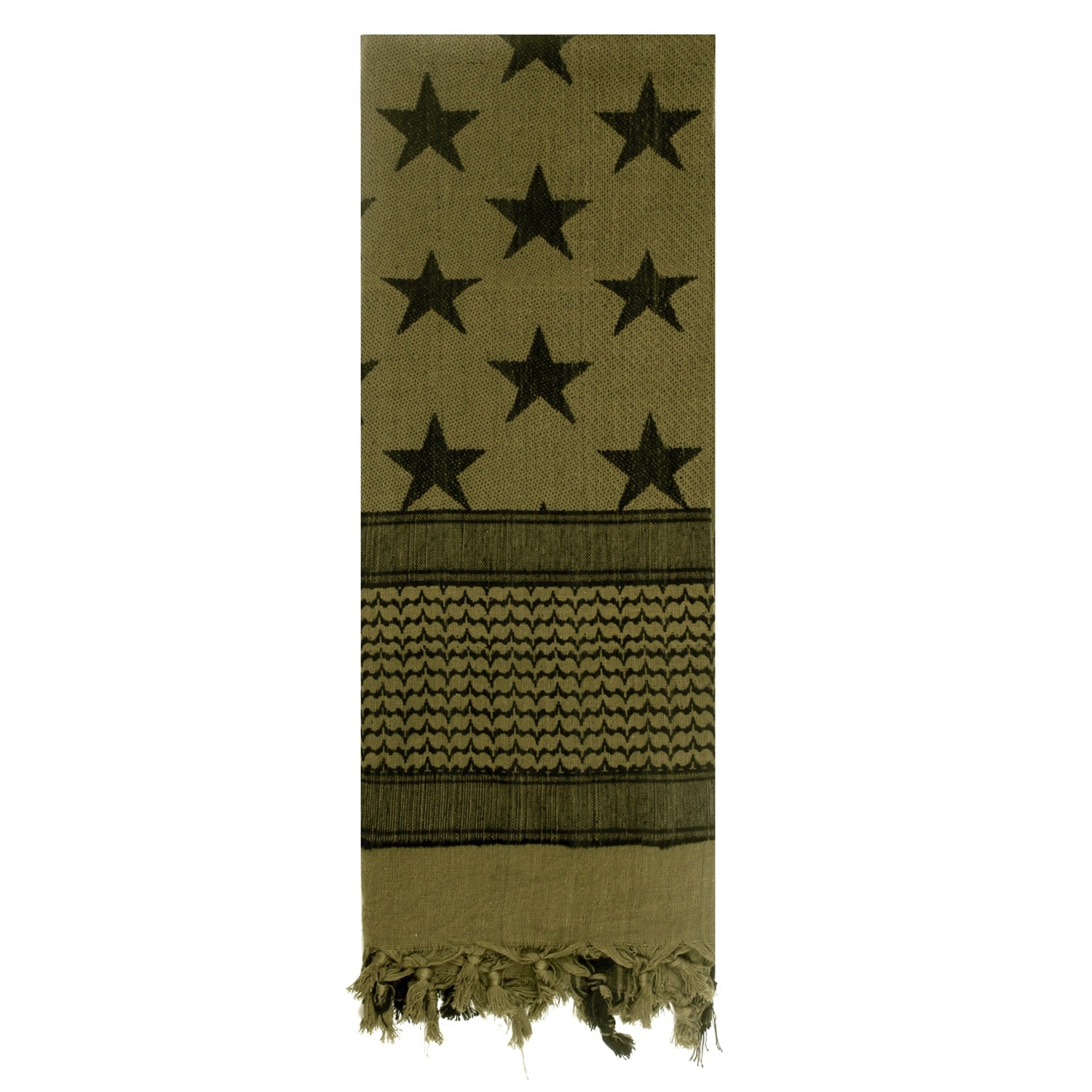 Rothco Stars and Stripes US Flag Shemagh Tactical Desert Keffiyeh Scarf
Wear as a face mask, balaclava, or headwrap, Rothco's Stars and Stripes Desert Shemagh Scarves are adaptable to any environment. Ideally worn while traveling through a desert, snowstorm, and any other extreme weather condition you may encounter, these tactical scarves are a must-have for anyone!
Breathable Cotton Construction Provides The Perfect Combination Of Comfort And Resiliency While Protecting Your Head And Neck From Harmful Sunrays, Snow, Sand, And Other Debris
Can Be Worn As A Face Mask, Neck Covering, Head Wrap, And Much More - The Tactical Stars And Stripes Scarf Measures Approximately 42" X 42" Allowing You To Wrap The Scarf Around Your Head And Neck In A Variety Of Ways
Versatile Lightweight Keffiyeh Is A Great Survival Tool That Can Be Manipulated And Used As A Makeshift Sling, Fishing Net, Pouch, And Much More – A Must-Have For Your Bug Out Bag Or 72 Hour Bag
Worn By Military Personnel Worldwide, Rothco's Stars And Stripes Shemaghs Make For A Great Fashion Accessory As Well
The Shemagh Features A US Flag Inspired Design With Both Stars And Stripes
We ship orders within 1-2 business days after the order has been placed.  The only exception would be for orders containing customized items (ex: Name Tapes), where it takes 3-6 business days to ship.
We provide shipping at a low rate to all customers within the continental United States. We will choose the best service (UPS or USPS ) on a per-order basis at the time of shipment.
For our customers in APO/FPO locations, Alaska, Hawaii, and U.S. Territories we will need to apply shipping charges due to the expensive nature of sending orders to these locations. Please note that we have done our very best to offer our customers in these regions a fair shipping rate.
NOTE: Some products will require an additional 3-5 business days to prepare for shipping. If you have any questions, please contact customer service via email at cs@militaryuniformsupply.com.