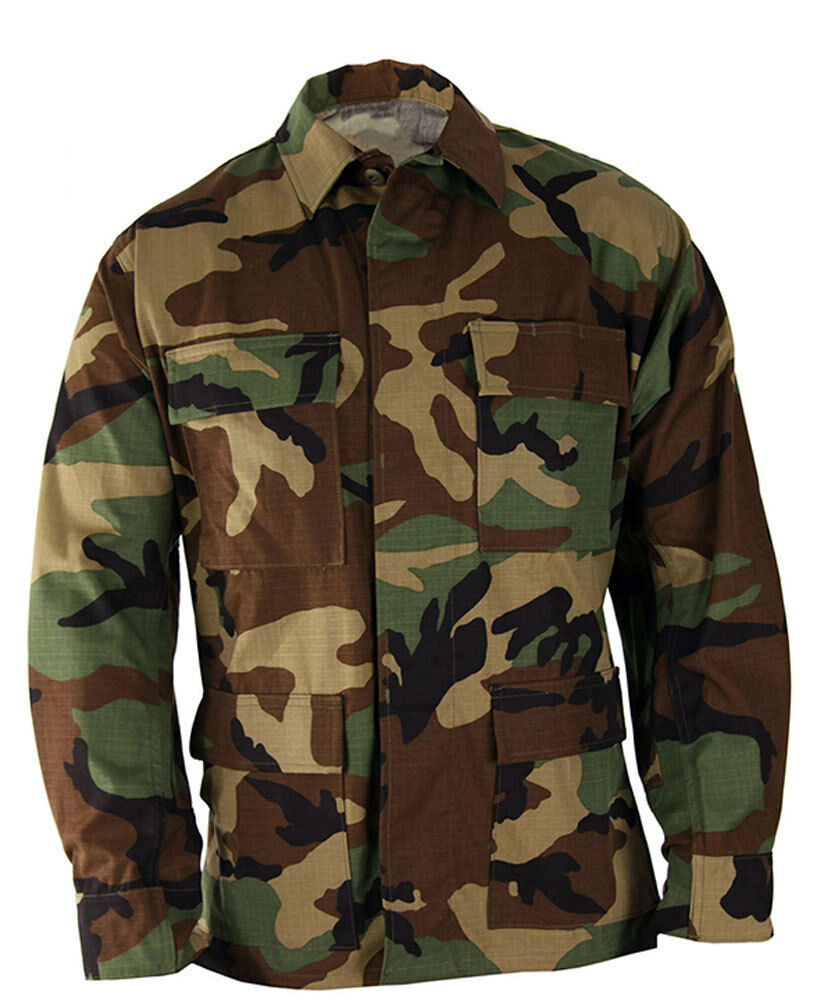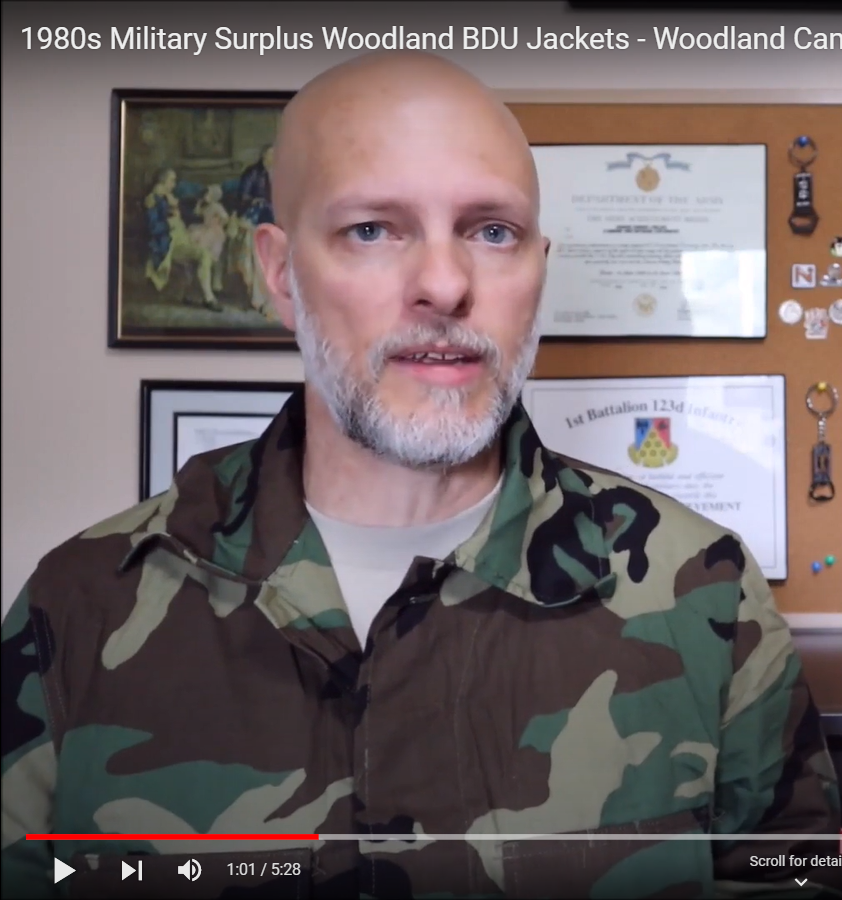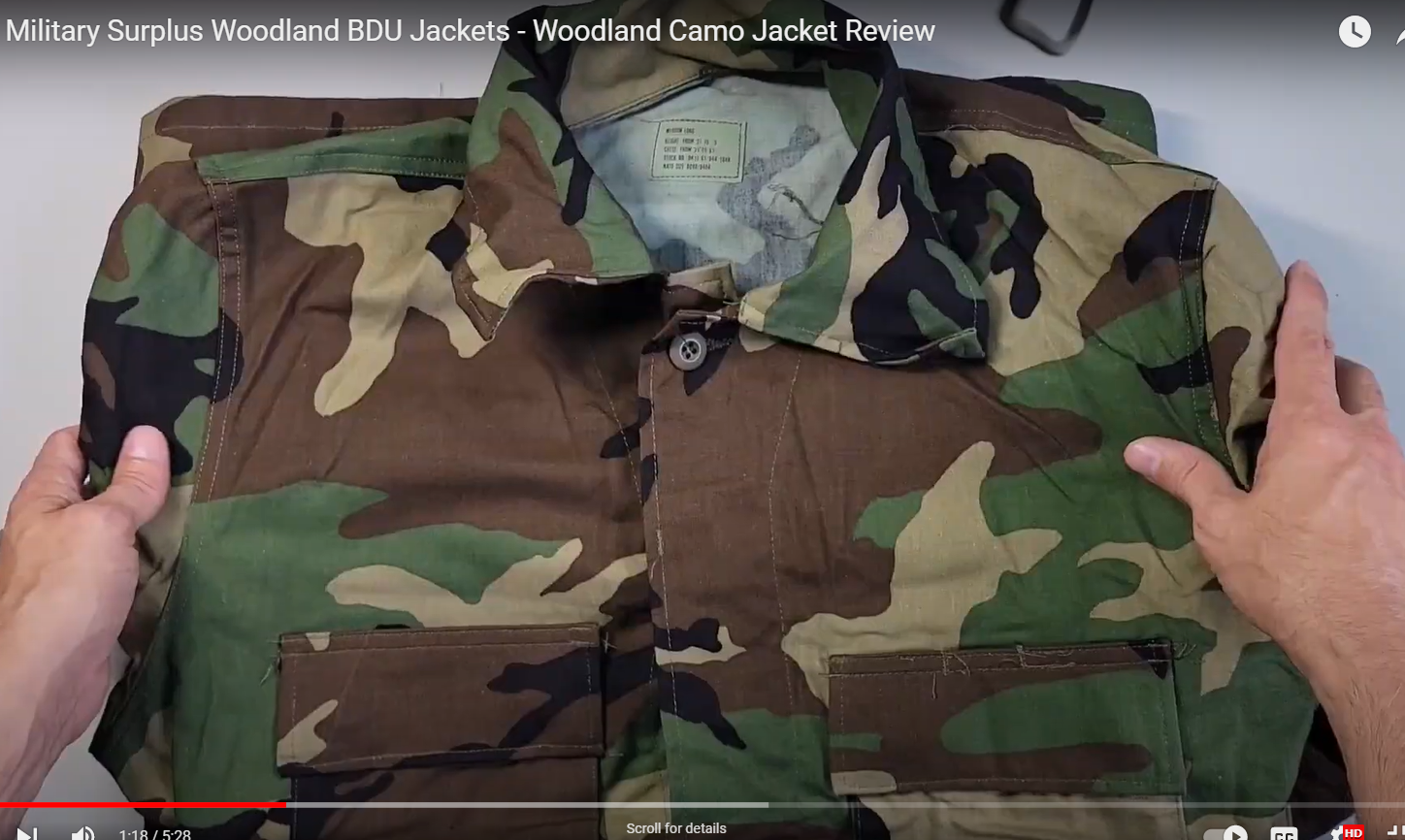 CLEARANCE - Military Surplus BDU Jacket WOODLAND CAMO - IRREGULAR
U.S. Military Surplus 1982/1983 - WOODLAND CAMO BDU SECONDS
BUY Now and SAVE! Limited Sizes and Quantities - Subject to Availability at Time of Order Fulfillment
WHAT DOES IRREGULARS/SECONDS MEAN?
Irregular clothing means that the manufacturer recognized a minor defect that does not meet their standards. More often than not, these defects are so tiny that they are almost never noticeable. Defects are usually related to faulty stitching, but can also include sizing, length, color or other abnormalities and defects.
WHY ARE THESE JACKETS SO CHEAP?
Military Uniform Supply is able to purchase irregulars at a discounted rate therefore passing the savings on to the customer! Quite simply, the customer is still getting a great item at a fraction of the normal cost!
DESCRIPTION:
Drain holes in bellows pockets
Long Sleeve
Reinforced Elbows
50/50 Cotton/Nylon

Felled side seams and sleeves
Adjustable sleeve buttons
Jackets may have 4 or only 2 front pockets
Jackets may or may not have loop fastener already sewn on
Great for Hunting, Paintball, Airsoft, Halloween Costumes or Military Costumes
---
We ship orders within 1-2 business days after the order has been placed.  The only exception would be for orders containing customized items (ex: Name Tapes), where it takes 3-6 business days to ship.
We provide shipping at a low rate to all customers within the continental United States. We will choose the best service (UPS or USPS ) on a per-order basis at the time of shipment.
For our customers in APO/FPO locations, Alaska, Hawaii, and U.S. Territories we will need to apply shipping charges due to the expensive nature of sending orders to these locations. Please note that we have done our very best to offer our customers in these regions a fair shipping rate.
NOTE: Some products will require an additional 3-5 business days to prepare for shipping. If you have any questions, please contact customer service via email at cs@militaryuniformsupply.com.