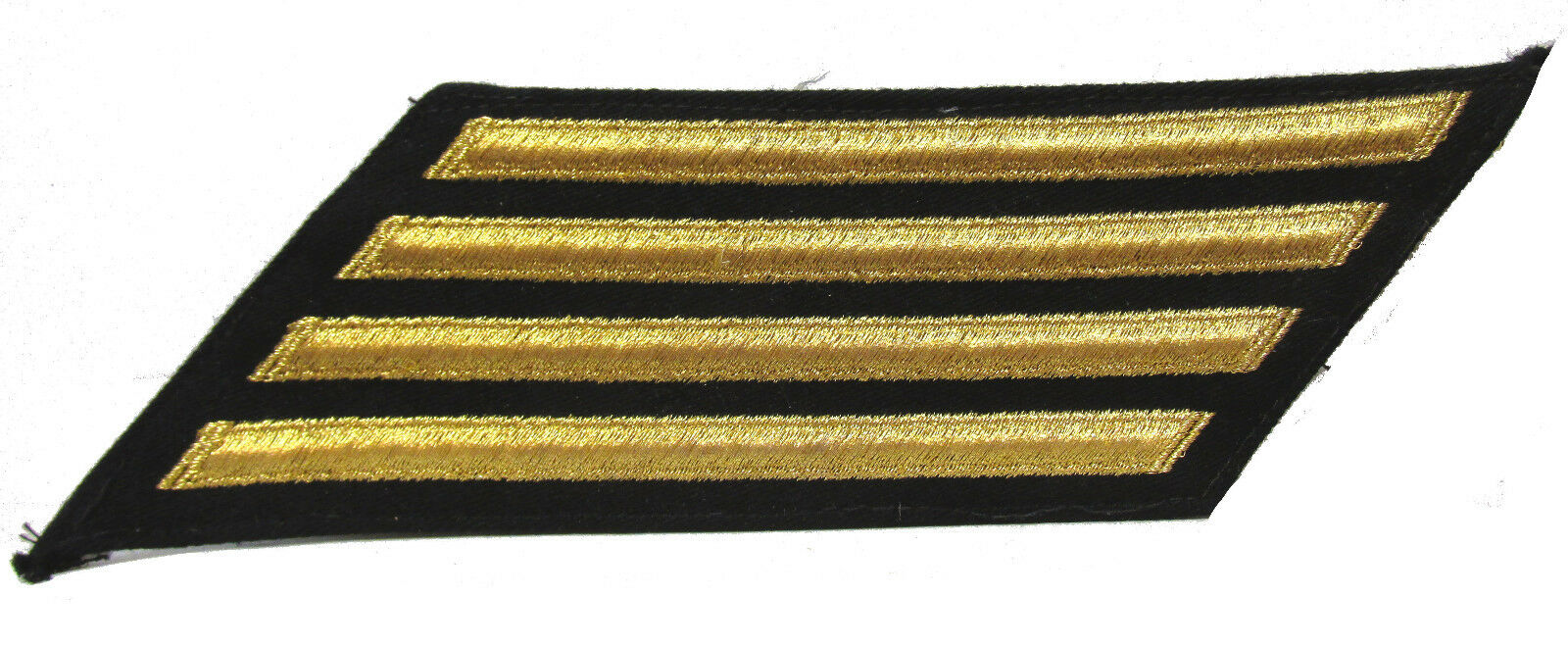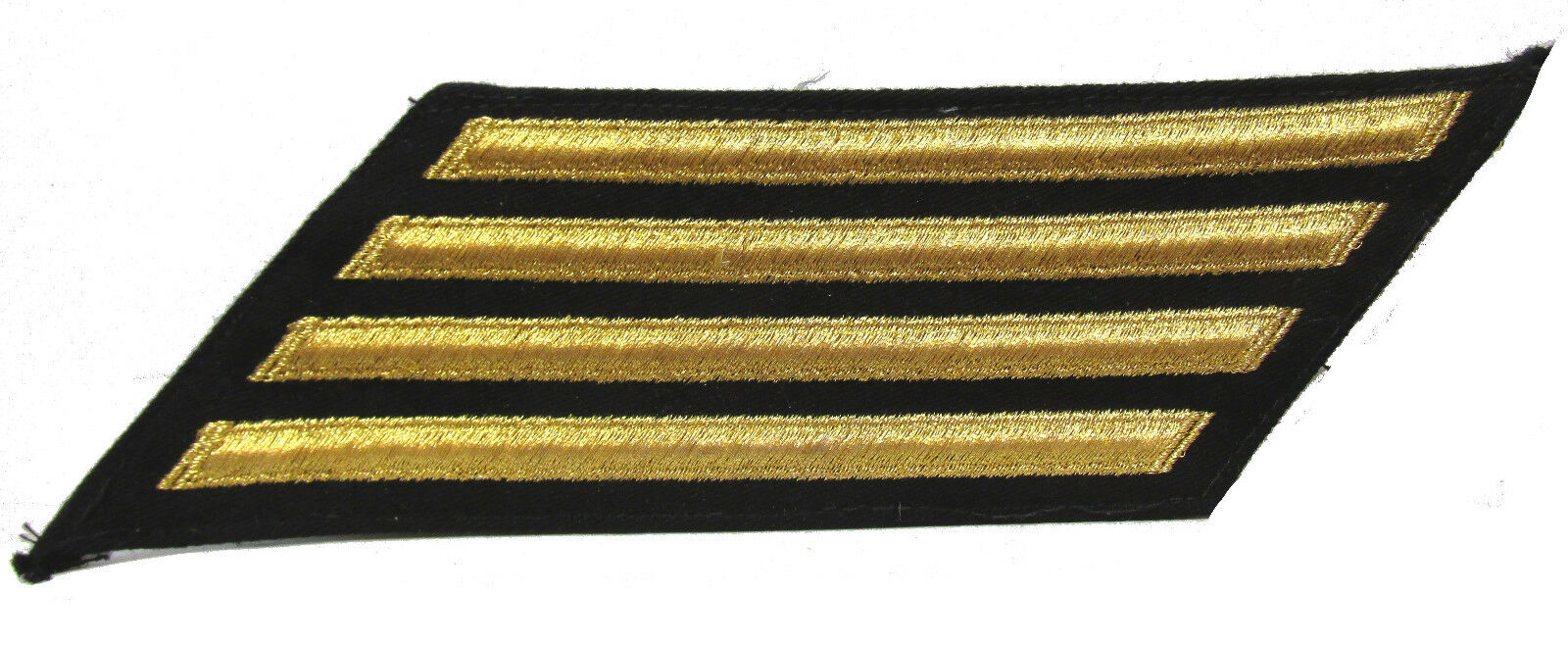 Authentic U.S. Navy Surplus CPO E-7 Hash Marks GOLD - Set of 4 Service Stripes
Authentic U.S. Navy Surplus CPO E-7 Hash Marks GOLD - Set of 4 Service Stripes
Genuine U.S. Navy Surplus - USED but VERY GOOD Condition
Want to BUY THEM ALL? Contact us and let's make a deal!
PLEASE NOTE: When you order Quantity 1, we will ship you 1 USN Set of 4 Gold Hash Marks / Service Stripes equal to 16 years of Navy Service.
GOLD Hash Marks worn on U.S. Navy Dress Blue Uniform
Genuine U.S. Military Surplus in Very Good Condition
Chief Petty Officer CPO E-7 Hash Marks are approximately 6 3/4 inches long x 3/8 inch wide

CONDITION NOTE: These are SURPLUS - USED Military Items. The Service Stripe you receive could have some fading, yellowing, discoloration, fraying or other signs of age or usage. In addition, the size could be slightly different... longer or shorter

The image is a decent representation of the condition of the Service Stripe you will receive, but could be in better or worse condition.
We ship orders within 1-2 business days after the order has been placed.  The only exception would be for orders containing customized items (ex: Name Tapes), where it takes 3-6 business days to ship.
We provide shipping at a low rate to all customers within the continental United States. We will choose the best service (UPS or USPS ) on a per-order basis at the time of shipment.
For our customers in APO/FPO locations, Alaska, Hawaii, and U.S. Territories we will need to apply shipping charges due to the expensive nature of sending orders to these locations. Please note that we have done our very best to offer our customers in these regions a fair shipping rate.
NOTE: Some products will require an additional 3-5 business days to prepare for shipping. If you have any questions, please contact customer service via email at cs@militaryuniformsupply.com.