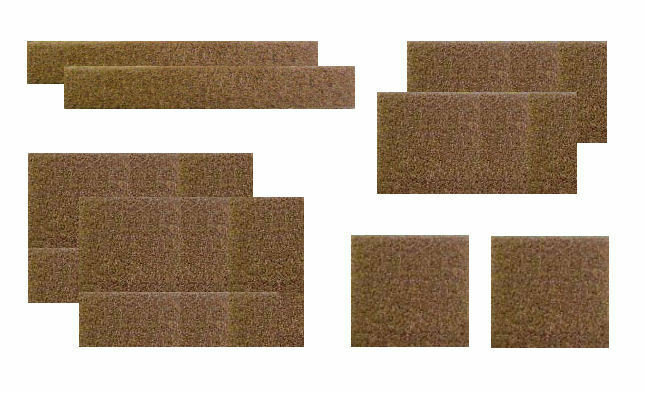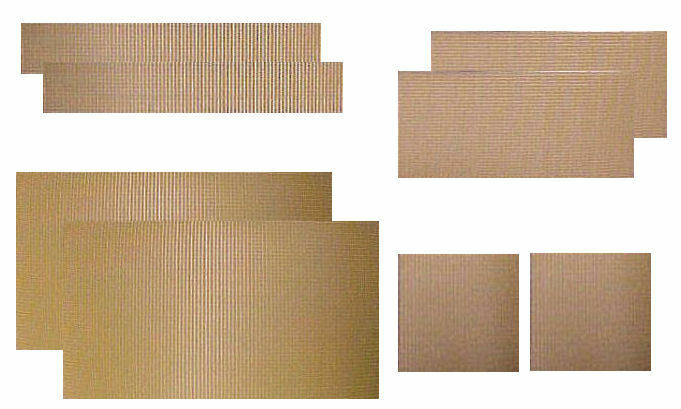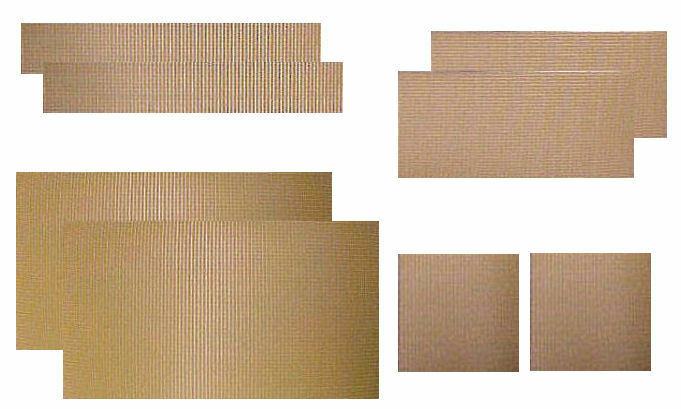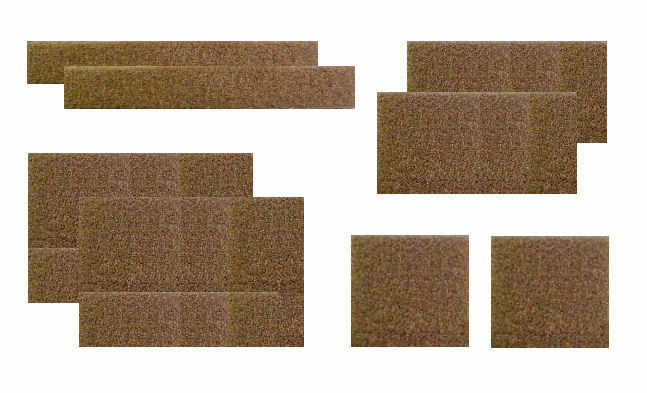 8 Piece Hook & Loop Replacement Package Military Tactical - COYOTE
8 Piece Hook & Loop Replacement Package Military Tactical - MULTICAM
PACKAGE DEAL INCLUDES 8 PIECES
COYOTE BROWN matches the Multicam, Marine Desert Digital, A-TACS AU and other Brown or All Terrain Camo & Gear
Package Contains 8 Items (2 Pieces of Each Size)

2 x 2 inch for Rank
1 x 5 inch for Name or Branch Tapes
4 x 6 inch for Sleeve Pockets or Patches
2 x 4 inch for Pocket Flap, Flags or Morale Patches
NOTE - PLEASE READ BEFORE SELECTING YOUR ITEMS

UNIFORM Side: These items are sewn onto the UNIFORM so that Patches and Insignia can attach to it. Also Known as Fuzzy Side or Loop Fastener. SEW-ON Version for Uniforms
Hook Side: These items need to be sewn-on to the back of a patch or rank. Hook Side is Commonly Used so that non-Hook Patches, Rank, Name Tapes can be used as Hook/Loop Fasteners
WHEN you order Quantity 1, you will receive one (1) package of Eight Replacement pieces. The replacement pieces will be all Hook Side or all Fuzzy/Uniform Side. If you need both Hook and Loop, we recommend you order 1 package of each.

Color or shade of items you receive may vary from what is pictured here.
Should you have any questions, please send us a message!
We sell this in other colors too such as Black, Olive Drab and Coyote. Please check out our EBAY Store to find these items!

We ship orders within 1-2 business days after the order has been placed.  The only exception would be for orders containing customized items (ex: Name Tapes), where it takes 3-6 business days to ship.
We provide shipping at a low rate to all customers within the continental United States. We will choose the best service (UPS or USPS ) on a per-order basis at the time of shipment.
For our customers in APO/FPO locations, Alaska, Hawaii, and U.S. Territories we will need to apply shipping charges due to the expensive nature of sending orders to these locations. Please note that we have done our very best to offer our customers in these regions a fair shipping rate.
NOTE: Some products will require an additional 3-5 business days to prepare for shipping. If you have any questions, please contact customer service via email at cs@militaryuniformsupply.com.